Long Term Care and Retirement Homes


Oasis Aquariums has established a positive service record with many of the Long Term Care Facilities in the Toronto region since 1995. Currently we service aquariums in most of the major outfits such as Sienna, North York Seniors Health Centre and Kensington Centre as well as private care establishments such as Briton House, Belmont Home For The Aged, Shepherd Village and Chester Village.

Oasis staff are sensitive to the needs of these facilities and their clientele and as such, work within scheduling requirements to provide a dynamic service plan that does not interfere with the daily routine of the long term care home.

We offer small stand-alone aquarium packages that can be displayed in individual home units and sitting areas or large centerpiece displays that can be incorporated into dining rooms, public areas, recreation areas or facility entrances welcoming the visitors.

We can help design or plan an appropriate aquarium from scratch or take over the servicing and supply for an existing aquarium setup.

We can manage everything required for the upkeep of the aquarium display so that facility employees are not taxed with any burdon.

Simply Enjoy!


Unit Lounge at Long Term Care Home

Simple and Clean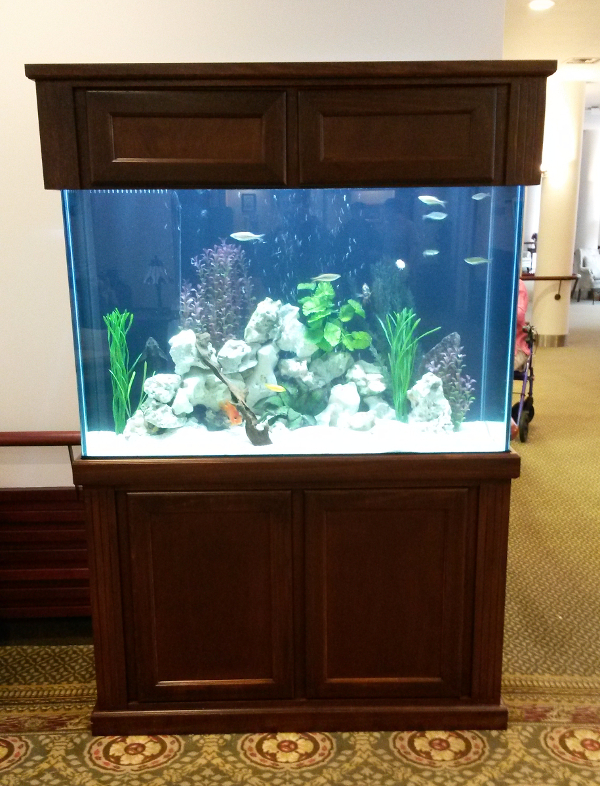 ~ 130 Gallon Freshwater ~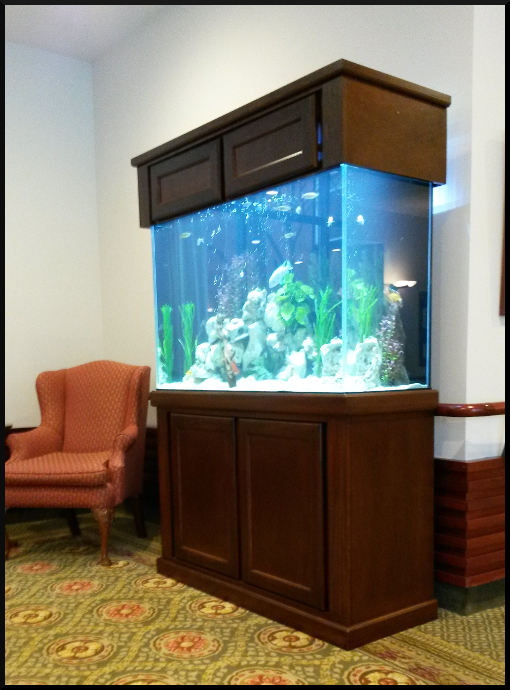 ~ Retirement Home Entrance ~